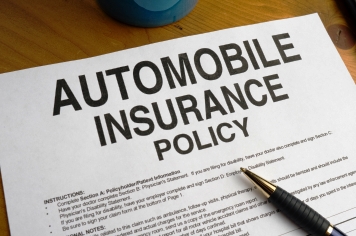 Your auto insurance policy is a pages-long legal document that can be confusing. It is filled with legalized terms and restrictions that can make your eyes glaze over. However, in simple terms, an auto insurance policy defines what type of coverage you've purchased, how much money it will pay for an auto accident, and under what circumstances. (This information is listed in the terms, conditions, limitations, and exclusions sections of your policy.)Here is a summary of some of the information on your policy.
Coverage Types
When you purchased the insurance policy, you chose several different coverage types. Each of these are listed and explained on the policy. The major types of insurance coverage are:
Liability
There are three sub-types of liability insurance, most of which do not cover your injuries or losses but that of the other motorists.
Bodily injury liability only covers the injuries and other damages (such as lost wages due to injury) of other people harmed in an accident caused by you.  
Property damage liability insurance only covers damage to others' property caused by your auto accident.
Uninsured and underinsured motorist coverage are the only two types of liability insurance that pays for your injuries. Uninsured motorist coverage pays if the other motorist is uninsured. This also covers your injuries sustained by a hit-and-run driver. Underinsured motorist coverage pays if his or her liability limits are too low to pay for all your injuries.
Damage to your Car
There are two types of insurance that pays for damage to your car.
Collision pays for damage incurred from a collision with another object. (This could be another car, a mailbox, a guardrail, etc.)
Comprehensive pays for damage to your automobile that is not the result of a collision. (This could be damage from fire, hail, water, etc.)
If you finance your car, the title holder will probably require you to maintain both collision and comprehensive coverage throughout the life of the loan.
In addition to these, there are many other types of insurance, such as car rental and towing reimbursement, from which you can choose.
Premium
The premium is the amount you pay for auto insurance coverage. Also called the rate, this payment is calculated by adding the rates of all types of coverage listed in your policy. Although the premium is listed as an annual rate, you can usually pay it in installments of monthly, quarterly, or semi-annually (as well as annually.)
Deductible
Your auto insurance policy specifies the amount of deductible you have to pay in the event of an accident. The deductible amounts given you to choose from are usually $100, $250, $500, or $1,000. You are free to select whichever amount you want. Keep in mind that this will affect your premiums. If you choose a $1,000 deductible, for instance, your premium will be much lower than if your chose the $100 deductible. Although it's tempting to select the highest deductible to get the lowest payment, you need to make sure that you have the money to pay the deductible if you should have an accident.
These are the major items on your auto insurance policy. It's not really that complicated to understand. Just be sure to discuss each point with your insurance agent before you sign on the dotted line!