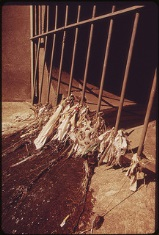 Whether you're just starting off with your first car and need to get insurance for the first time, or you just want to change up from the company you're with now, finding the right car insurance plan can be difficult. With so many different companies and plans to choose from, you may find it more than a bit challenging just trying to decide which way to turn, but with a few tips you should be well on your way.
The first step is learning more about the options you have available to you. Look around in your city and go online to see what car insurance companies you have to choose from. Then it's a matter of taking time to do research on the different companies to learn more about them. You want to find out everything you can, because the more you know, the easier it is to make your final decision in the end.
You also need to figure out what you need included in your car insurance plan. Depending on your age, the type of vehicle you drive, what your driving history is like, and other personal factors, one company and plan may be better for you than another. Each person is different and you always have to remember that you're looking for yourself, not for someone else.
To get the lowest auto insurance rates, make sure you know exactly what is included in a plan before going ahead with it. There's no point in paying more for coverage you don't need, so get all the details upfront and take out any parts you don't need.
You can also save money on your auto insurance by amping up the security on your car. Whether you add an anti-theft system, drive a less expensive car, or otherwise better protect your vehicle, the more you do, the lower your auto insurance will cost you. Car insurance companies want to see that you are doing what you can to prevent theft and damage to your vehicle, and they reward you with lower insurance rates.
There are some important basics every driver should have included in their coverage, such as bodily injury liability, property damage liability, medical payments, collision coverage and comprehensive for physical damage. As a driver, you need to be prepared for accidents on the road. Even if you're a good driver, accidents do happen and you need to be prepared for the worst.
As long as you're willing to put in the time and consideration into this, you can easily find affordable insurance and a plan that works for you. Shopping around for insurance is more than worth your time, so never rush into it and sign up with the first company you come across. A car insurance company is a company you want to stay with for the long-term, so it's more than worth it to find out as much as you can and get all the details before making your final decision. Only then can you be sure you made the right choice.