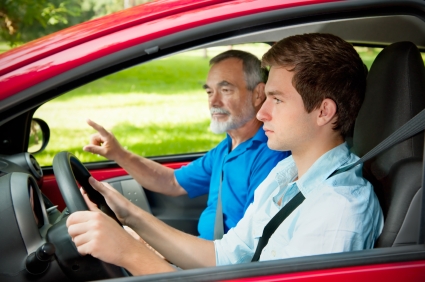 In most states, successfully completing a driver's education program is a prerequisite for getting a driver's permit. Without this permit, of course, you cannot get a driver's license. Consequently, formal driver's education is the most important step to having the freedom to operate a motor vehicle.
Many years ago, driver's education was part of the high school curriculum. Taking this course was a rite of passage for teenagers itching for their independence. In recent years, however, schools have dropped driver's education due to budget cuts and other issues. This has forced teens – and their parents – to go looking for acceptable courses that will enable them to get their driver's license. To fill this need, many driver's education services have sprung up over the years. 
But teenagers and new motorists aren't the only customers for these companies.
Beyond High School – Other Reasons for Driver's Education Courses
According to the American Safety Council, there are several other reasons for driver's education courses. Some of these reasons include:
Insurance rate reduction. Many auto insurance companies offer reduced insurance rates for customers who take driver's education courses in certain areas, such as defensive driving.
Defensive driving. Courts may order a motorist to take this course after getting a traffic ticket. He or she may also be given an option to take this to erase points from their license.
Suspended license. Courts may also order a motorist to take this course before their suspended or revoked license can be reinstated.
Aged drivers. The American Association of Retired Persons (AARP) offers driver's education courses to older motorists who need to sharpen their driving skills or need a refresher course on driving rules.
States vary on what, if any, of these courses they permit. Auto insurance companies also vary on whether driver's education courses will result in an insurance rate reduction. Before taking a course, therefore, check with both your state and insurance company to see if you will receive any benefits.
Online Driver's Education Courses
The internet has made taking driver's education courses easy. Yes, you can look in the phone book for in-person classes nearest you, but they do not offer the flexibility of an online classroom. The benefits of taking online courses are many:  
You can learn on your own time and schedule.
You don't have to waste time or money traveling to a driver's education facility.
Online courses can be more interesting than in-person ones, as the internet facilitates  interactive courses
Many states now allow online driver's education courses to fulfill some or all of their licensing requirements. (These states include California, Florida, Indiana, Nevada, Pennsylvania, and Texas.)
The only drawback to taking online courses is that some states require a certain number of hours of driving time with a license instructor before you are eligible to get your permit. If you take your driver's education courses exclusively online, you will not have the benefit of driving with a trained instructor. However, many online courses offer students the chance to drive with an instructor if they live within a certain geographical area.
Before you register for an online course, call your state's DMV to make sure they accept online courses. During this phone call, you can also find out which online course meet the DMV's licensing requirements. Alternately, you can call the Department of Public Safety in your state to see whether online courses are acceptable and which ones are state-approved.  
Driver's Education Courses
Whether you take it online or in person, a complete driver's education course usually teaches you: 
Safety rules
Maintenance and proper operation of a motor vehicle 
State laws
Road markings, traffic signs and signals
Driving in all different environments, i.e. highways, cities, residential districts
Driving in hazardous conditions such as snow and ice
Road emergencies
Defensive driving
Responding to aggressive drivers
And more.  
Getting an Insurance Rate Reduction
As previously mentioned, many motorists can get an insurance rate reduction by completing state-approved driver's education courses. For instance, if you take a defensive driving course, you may be eligible for a safe driver discount. Many insurance companies also offer discounts for senior citizens and those younger than 21, because they are in a high risk group. (Taking a   driver's education course could reduce this risk.)   
Check with your auto insurance company to see what kinds of discounts you could get for taking driver's education courses. 
Summary
Online courses can be a great way to get your driver's education for your permit or to get an insurance rate reduction. Each of the above online courses can help you get there. However, because the I Drive Safely courses are DMV approved in more states than the other two, you may want to start there. Call them and see what they offer.
Good luck!